Hi there!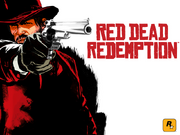 Welcome to our wiki, and thank you for your contributions, especially your edit on the Talk:Mount Unlock Requirements page! There's a lot to do around here, so I hope you'll stay with us and make many more improvements.
Before your next contribution, we would like you to read the rules of the west before making any further edits.
Recent changes is a great first stop, because you can see what pages other people have been editing, and where you can help.
Questions? You can ask at the Help desk or on the "discussion" page associated with each article, or post a message on member talk pages.
Need more help? The Community Portal has an outline of the site and links to pages to help you learn how to edit.
Please sign in every time you edit, so that we can recognise an established user.
We're happy to have you here, and are looking forward to working with you!
IPeterGriffin
Thanks for fixing his vandalism. I blocked him for a month, if he comes back, he'll get a perma-ban. --Anon talk 17:28, October 27, 2010 (UTC)
Thanks, man.
Yes, thanks for awaring us of this situation. I have suspicions that he's had perma bans before.. Doc.Richtofen (Talk|Contribs) 17:37, October 27, 2010 (UTC)
Questions from Wiki users
I'm restarting now too the Red Redemption and the Undead Nightmare, what's you ID in PSN!!?
Leaving your name would help. RedMarston 12:01, November 30, 2010 (UTC)
Psn ID
May I add you on Psn (:? Daephas 15:40, January 6, 2011 (UTC)
Yes, now that I know who you are. RedMarston 15:22, January 25, 2011 (UTC)
Hey there!