Hi there!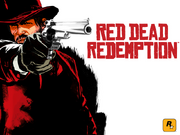 Welcome to our wiki, and thank you for your contributions, especially your edit on the Irish page! There's a lot to do around here, so I hope you'll stay with us and make many more improvements.
Before your next contribution, we would like you to read the rules of the west before making any further edits.
Recent changes is a great first stop, because you can see what pages other people have been editing, and where you can help.
Questions? You can ask at the Help desk or on the "discussion" page associated with each article, or post a message on member talk pages.
Need more help? The Community Portal has an outline of the site and links to pages to help you learn how to edit.
Please sign in every time you edit, so that we can recognise an established user.
We're happy to have you here, and are looking forward to working with you!
Hello
I have noticed your edits on some of the pages 'Harold Macdougal', 'The Assualt On Fort Mercer, and 'Civilization, at any price'.
I know your trying to help the wiki which i appreciate but you did a bad thing. You deleted some information that i had posted which was important and was interesting for the blog. Please dont do this again, or i will alert a admin.
Thanks
08:32, July 23, 2011 (UTC)Marston334
Nigel West Dickens Elixer
I reverted your edit to the Nigel West Dickens' Elixir page earlier and you subsequently re-made the change (which I've again reverted). As mentioned in my edit note, that section of the page is about the claims made by Nigel West Dickens about the elixir, it is not about what it actually does. Therefore, since he claimed it would repel the Undead, that is the correct entry.

2ks4 (talk) 07:16, July 27, 2011 (UTC)
Featured Article Process
We've recently added a process that allows users to nominate and vote for the featured articles on the wiki. Nominating and voting are open to users with at least 50 main space edits, which means that you qualify. If you're interested in participating, please start by checking out the policy page, which gives an overview of the process and links to the voting page.