Hi there!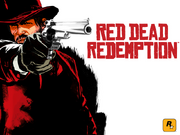 Welcome to our wiki, and thank you for your contributions, especially your edit on the User talk:Tiktaalik page! There's a lot to do around here, so I hope you'll stay with us and make many more improvements.
Before your next contribution, we would like you to read the rules of the west before making any further edits.
Recent changes is a great first stop, because you can see what pages other people have been editing, and where you can help.
Questions? You can ask at the Help desk or on the "discussion" page associated with each article, or post a message on member talk pages.
Need more help? The Community Portal has an outline of the site and links to pages to help you learn how to edit.
Please sign in every time you edit, so that we can recognise an established user.
We're happy to have you here, and are looking forward to working with you!
Ich bin nicht tatsächlich deutschen Im rollenspiel EINE Deutsche Zeichen aus dem Spiel Bioshock
Hey bro, thanks for undoing that annoying vandal Lordofthelargepants The Zipper and The Pockets 20:56, August 11, 2010 (UTC)
Location Pictures
You asked how I got pictures of places like MacFarlane's Ranch without Marston in the shot. It's actually pretty simple and really only requires some patience.
In Single Player, if you stand around in one place for several minutes (seriously, put the controller down) eventually the game will go into a static camera shot of the area. What shot you get can vary depending on where you're standing, so try multiple spots if you aren't getting the shot you want.
I don't have a capture card so I just take decent enough pictures of the screen with my camera.
Hope that helps. :)
Cheers!
- JackFrost23 02:01, March 7, 2011 (UTC)
Turn of the Flash!
Turn the flash off on your camera so you don't get that white hot spot of light in your pictures.
Just a tip. :)
- JackFrost23 21:30, March 14, 2011 (UTC)